Procedure for business registration is also made accessible to help facilitate the ease of doing business and to encourage more investments to come in with the aim of boosting job generation and propel economic growth in the countryside.
Here are the following resources:
Company Name Registration: Business Name Registrations for a Sole Proprietorship is are under Department of Trade and Industry (DTI). Registration for partnerships and corporations, on the other hand, are under the Securities and Exchange Commission (SEC); 
Mandatory Registration:Employers and Employees must also register to the following government agencies and comply the following requirements:
A Tax Identification Number – Bureau of Internal Revenue (BIR),
Home Development Mutual Fund (Pag-IBIG Fund),
Philippine Health Insurance Commission (PhilHealth), and
Employer Number – Social Security System (SSS).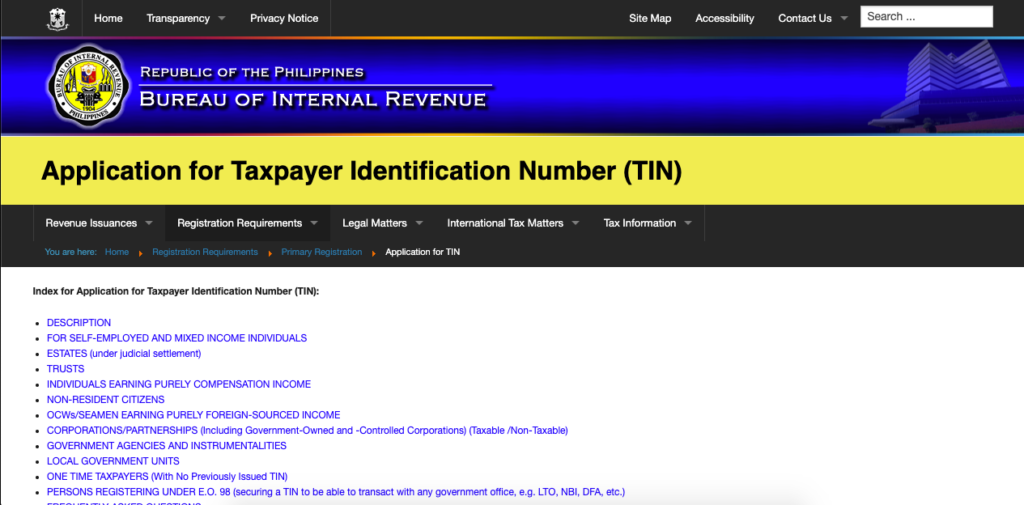 Business Permit:Secure a Barangay Clearance, Business Permits from the Local Government Unit (LGU) where the Business will be located;
The following are the general requirements for securing a permit for a new business:
Application forms
DTI registration or SEC registration, whichever is applicable
Lease contract or title covering the property where the business is located, whichever is applicable
Locational or zoning clearance
Building permit and occupancy permit
Public liability insurance
Barangay clearance
Fire safety certificate
For the specific requirements and procedures, one needs to visit the city or municipal hall of the city or municipality where the business will be established since different cities and municipalities may have different registration procedures and requirements.
Other Licenses and Permits: Obtain licenses and permits from a specific government agency depending on the type or nature of business, like the following:
Land Transportation Franchising and Regulatory Board (LTFRB) for transportation businesses; 
Department of Labor and Employment (DOLE) for business involved in manpower industry and educational institutions; and
Bangko Sentral ng Pilipinas (BSP) for commercial banks and lending institutions. 
The Negosyo Centers were established all over the province and city to boost up the development of micro to small and medium enterprises (MSMEs). Negosyo Centers provide essential assistance in business registration in a simpler and more efficient manner so that more people will be encouraged to start their own small businesses to stimulate the local economy.
Iloilo City is the regional hub of Western Visayas (Region VI) and plays a crucial role in the region's socio-economic growth and development. It is considered the center of economy and education, trade and commerce, arts and culture.